Saturday, 𝐍𝐎𝐕𝐄𝐌𝐁𝐄𝐑 𝟏𝟖𝐭𝐡 𝟏𝟏 AM – 𝟏 PM PT
Get ready for the 5th annual Advanced Practice Residency and Fellowship Fair hosted by the Northwest Consortium of Advanced Practice and Education (NW CAPE). Current NP students and recent graduates, this is your chance to explore a diverse range of opportunities right here in the PNW. And the best part? You can do it all from the comfort of your own home at this year's Virtual event!
To register for the event visit: https://bit.ly/Register2023jobfairNWCAPE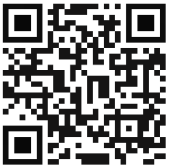 For additional information visit: https://nursing.uw.edu/nw-cape-job-fair/
The general information session will feature presentations from each program. Following this, attendees will have the chance to participate in breakout rooms where they can engage with program directors or coordinators to ask questions.