Valley View Health Center is a non-profit, Federally Qualified Health Center governed by a board of patients, local community members, and community business leaders to ensure that the needs of our communities are met. 
Our organization is committed to providing quality integrated medical, dental, behavioral health, and pharmacy services to families and individuals of all ages, regardless of the ability to pay.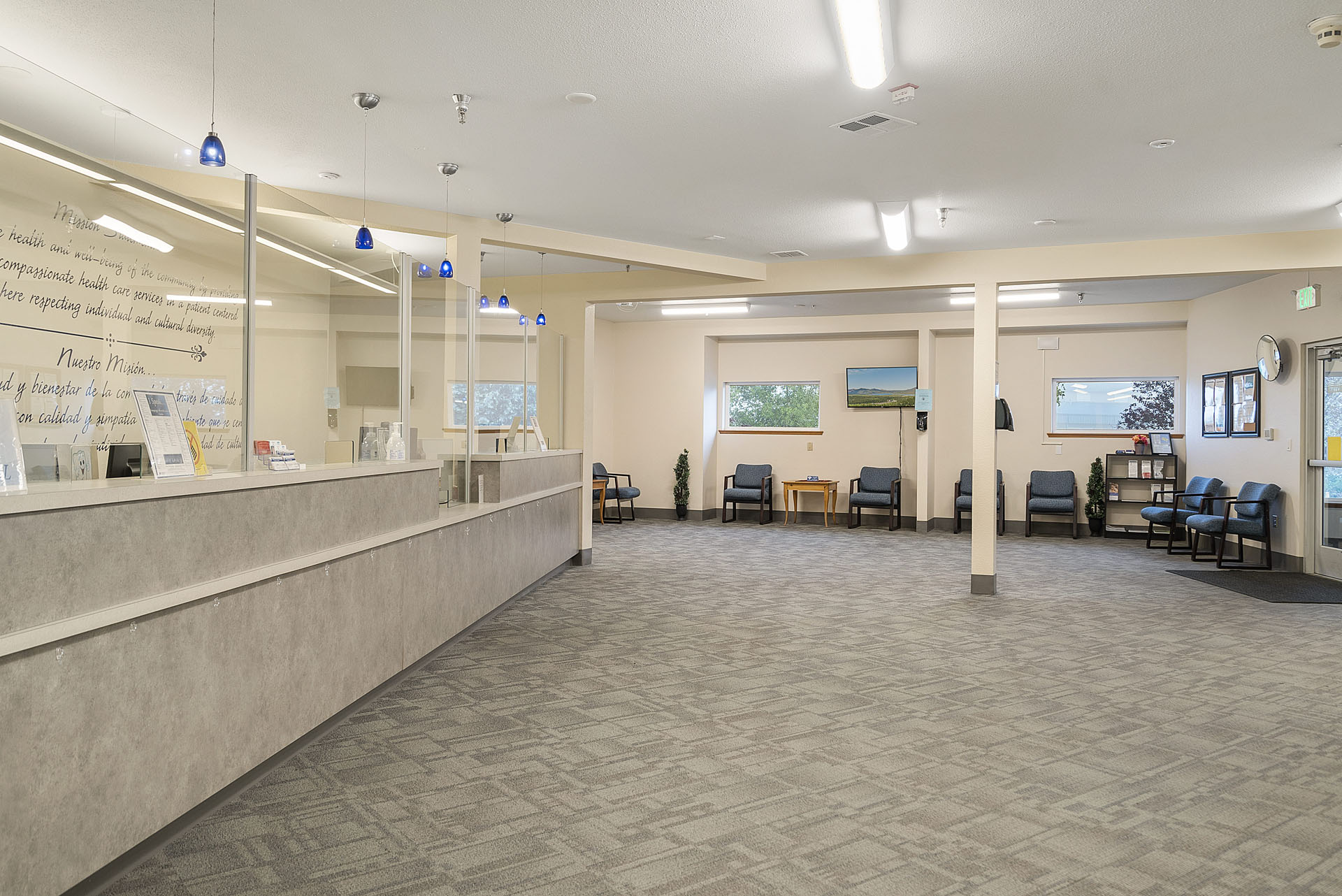 To improve the health and well-being of the community by providing quality and compassionate healthcare services in a patient-centered atmosphere respecting individual and cultural diversity.
Valley View Health Center strives to create a healthy community by:
Understanding that all patients are unique and have their own individual and cultural values.
Being a collaborative model with Medical, Dental, Behavioral Health, and Pharmacy working together for the best measured clinical outcomes for our patients.
Focusing our services on patients who have chosen us as their primary healthcare home.
Valuing our employees and financial resources while cultivating and respecting those resources.
Committing to provide quality care and a collaborative model in the communities where our patients live.
Community Health Needs Assessment
Valley View Health Center, Lewis County Washington video with Donna Karvia, Board Community Liasion, Maria Graham, Past President of the Board, and Steve Clark, Founding Executive Director of Valley View Health Center.
This health center is a Health Center Program grantee under 42 U.S.C. 254b, and a deemed Public Health Service employee under 42 U.S.C. 233(g)-(n). If you wish to file a Civil Rights program complaint of discrimination, complete the USDA Program Discrimination Complaint Form, found online at https://www.ascr.usda.gov/complaint_filing_cust.html, or at any USDA office, or call (866) 632-9992 to request the form. You may also write a letter containing all of the information requested in the form. Send your completed complaint form or letter to us by mail at U.S. Department of Agriculture, Director, Office of Adjudication, 1400 Independence Avenue, S.W., Washington, D.C. 20250-9410, by fax (202)690-7442 or email at 

[email protected]

 
Valley View Health Center is a Federally Qualified Health Center supported by the US Department of Health and Human Services Administration, a division of the Bureau of Primary Health Care. 
Valley View Health Center receives US Department of Health and Human Services funding and has Federal Public Health Service deemed status with respect to certain health or health-related claims, including medical malpractice claims, for itself and its covered individual.